MAY 2022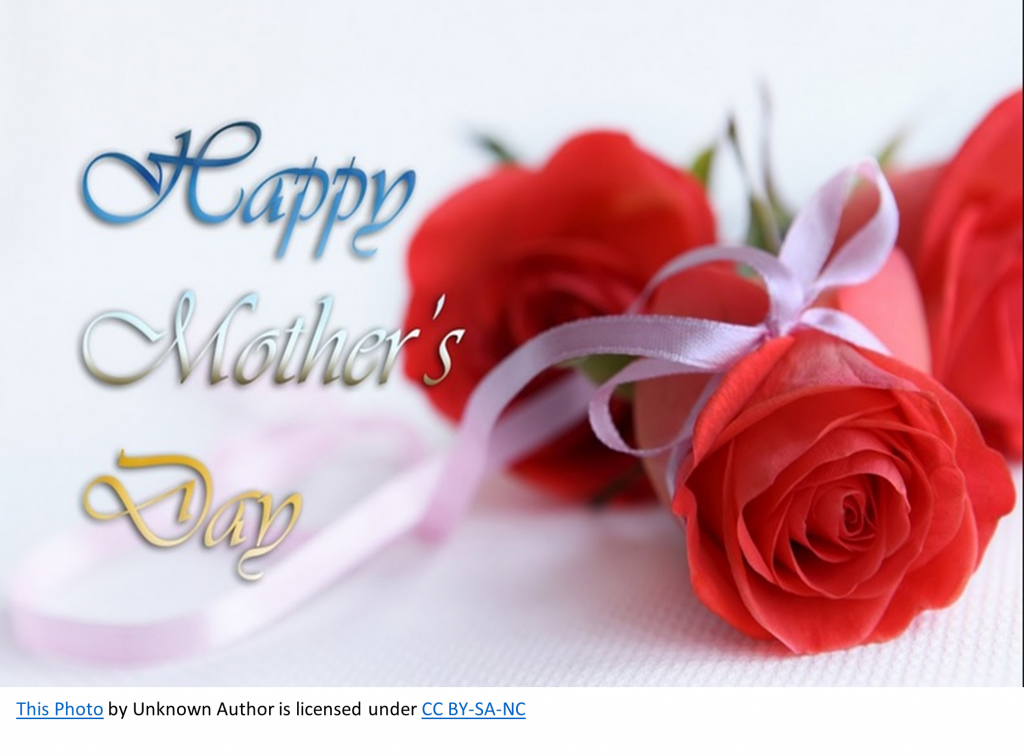 GOD'S MIRACLE CHURCH
1801 TACONY DRIVE
NORTH CHESTERFIELD, VA 23225
804-745-1484
SENIOR PASTORS: Pastor Rick Martin, Pastor Linda Martin
Associate pastors: Pastor Tony Bassett, Pastor Mike Munford

MY DEAR MOTHER
TO THE ONE WHO BEARS THE SWEETEST NAME AND ADDS LUSTER TO THE SAME, WHO SHARES MY JOYS, CHEERS WHEN SAD, THE GREATEST FRIEND I'VE EVER HAD, LONG LIFE TO HER FOR THERE IS NONE OTHER WHO CAN TAKE THE PLACE OF MY DEAR MOTHER. PARKER J. COLE
PROVERBS 31:25 SHE IS CLOTHED WITH STRENGTH AND DIGNITY, SHE CAN LAUGH AT THE DAYS TO COME.
I POSTED THIS POEM BECAUSE I REMEMBER AS A CHILD SEEING THIS IN MY MOTHERS HOUSE AND BEING A LOVER OF POETRY, I MEMORIZED IT. EVERY CHANCE I GOT I WOULD RECITE THIS TO MY MOTHER, BE IT A BIRTHDATE, MOTHER'S DAY, EASTER (AFTER GETTING A NICE BASKET), CHRISTMAS (BEFORE OPENING THE PRESENTS AND AT RANDOM.
SHE WAS A LITTLE FIRECRACKER, DIDN'T TAKE NO MESS. SMALL IN STATURE BUT POWERFUL IN HER OWN WAY. AS A TEEN WE SELDOM GOT ALONG BUT AS I GOT OLDER, I REALIZE THAT SHE WAS MY GO-TO PERSON WHEN I WAS SICK, IN TROUBLE, NEEDED TO TALK, NEEDED TO COOK SOMETHING AND WASN'T QUITE SURE HOW OR JUST NEEDED TO HEAR HER VOICE. (OH, THE PRECIOUS MEMORIES HOW THEY LINGER).
AS WE REFLEX ON THIS MOTHERS DAY LET US REMEMBER THE LOVE, PATIENCE, KINDNESS, LONGSUFFERING AND KNOWLEDGE THAT OUR MOMS INSTILLED IN US. LET'S LEAVE OUT THE HURT, DISAPPOINTMENT, ROUGH DAYS AND NIGHTS, THE SPANKING, AND THE BEATINGS (THAT WAS FOR OUR OWN GOOD AS THEY SAY).
WHETHER THEY ARE STILL ON THIS EARTHLY PLANE OR GONE ON BEFORE US, WHISPER HER NAME TO THE LORD AND SAY EVEN IF IT'S IN YOUR HEART: "LONG LIFE TO HER FOR THERE IS NONE OTHER" (BE IT BIRTH MOM, FOSTER MOM, ADOPTED MOM, GRANDMOM, AUNTIE MOM, SPIRITUAL MOM ETC.) "WHO CAN TAKE THE PLACE OF MY DEAR MOTHER."
EXODUS 20:12 HONOR THY FATHER AND MOTHER: THAT THY DAYS MAY BE LONG UPON THE LAND WHICH THE LORD THEY GOD GIVETH THEE.
WRITTEN BY BERNICE SHEPPERSON
SICK AND SHUT-IN
MR. RAY LINDSAY CARTER RUTH HOLDEN
AND FOR OTHERS THAT YOU DON'T SEE. PLEASE SEND THEM A CARD OR GIVE THEM A PHONE CALL AND LET THEM KNOW YOU ARE THINKING OF THEM.
May Birthdays May Anniversaries
1st Skylar Fullwood 29th Pastor Tony and Sharon Bassett
5th Shanniece Jones
23rd Israel Pennell
29th Anthony McKee
SMALL BUSINESSES
JEWELRY AND WREATHS BY VANESSA 571-235-3152
A HEART OF HAIR BY SHANNIECE JONES 804-901-1865
HEAVENLY FLORAL CREATIONS BY LINDA MARTIN 804-314-5991
MELALUCCA BY MARIA BANKS 804-306-9380
MARY KAY CONSULTANT: BERNICE SHEPPERSON 804-663-8156
GMC HAPPENINGS
GOD'S MIRACLE CHURCH IS OPEN 7 DAYS A WEEK. COME BY AND FELLOWSHIP WITH US
FIRST MONDAY OF EACH MONTH AT 9 a.m. THE CHURCH WILL BE OPEN FOR PRAYER.
EVERY MONDAY AT 10 a.m. COME AND PRAY WITH PASTOR MIKE.
TUESDAY -FRIDAY, COUNSELING FROM 10 a.m. TO 12 noon. (PLEASE SEE MARIA OR MIZ LOTTIE FOR AN APPOINTMENT)
PRAISE TEAM REHEARSAL ON FRIDAYS AT 6:30 p.m.
CORPORATE PRAYER ON WEDNESDAYS AT 7:00 p.m. 1-312-757-3121 301857381#
THURSDAY MORNING THUNDER 9 A.M. SEE SISTER SHARON FOR MORE INFO.
ALL SATURDAYS EXCEPT 4TH, PRAYER STARTS AT 7 a.m.
GMC WELLNESS MEETS EVERY 1ST & 3RD SUNDAY AFTER MORNING WORSHIP
SENIOR PRAISE TEAM REHEARSAL 2ND – 4TH SATURDAY AT 10 a.m.
SEE SISTER SHARON, VANESSA, OR MIZ LOTTIE FOR THE FOOD PANTRY.
DANCE MINISTRY SEE MIZ LOTTIE
SUNDAY MORNING WORSHIP STARTS AT 10:00
MIXED-UP MAYDAY FUN
PLAOEMY
STBEAK
BTENLEA
BBINSOR
ORDITATNI
BAORL
ILFATESV
PTODERSO
OOSSMLB
DCAEN
YMA UNEQE
ONIRBFE
EORSLWF
PAEARD
FTSRI
SGNISRE
EWRRSKO ADY
ARLNGAD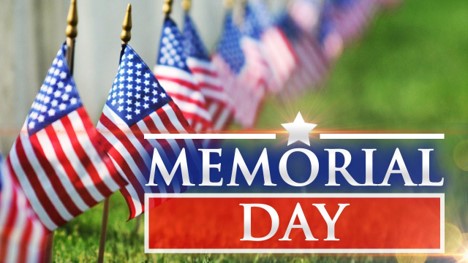 MEMORIAL DAY IS A FEDERAL HOLIDAY IN THE UNITED STATES FOR MOURNING THE U.S. MILITARY PERSONNEL WHO HAVE DIED WHILE SERVING IN THE UNITED STATES ARMED FORCES. IT IS OBSERVED ON THE LAST MONDAY OF MAY. IT WAS FORMALLY OBSERVED ON MAY 30TH FROM 1868 TO 1970.
CHRISTIAN JOKES
What did the pastor say to the man with the Twitter addiction?
A: Sorry, I don't follow you.
Why didn't they play cards on the Ark?
A: Because Noah was always standing on the deck.
Who do mice pray to?
A: Cheesus

What kind of man was Boaz before he married Ruth?
A: Absolutely Ruthless

Why did the unemployed man get excited while reading the Bible?
A: He thought he saw a JOB

Why do they say "Amen" at the end of a prayer instead of "Awomen"?
A: Same reason we sing Hymns instead of hers!