August 2022
GOD'S MIRACLE CHURCH
1801 TACONY DRIVE
NORTH CHESTERFIELD, VA 23225
804-745-1484
SENIOR PASTORS: Pastor Rick Martin, Pastor Linda Martin
Associate pastors: Pastor Tony Bassett, Pastor Mike Munford
The Mind of Christ, the Master Chess player
I Corinthians 2:16 [KJV] For who hath known the mind of the Lord, that he may instruct him? But we have the mind of Christ.
I Corinthians 2:16 [Amplified] For who has known or understood the mind (the counsels and purposes) of the Lord so as to guide and instruct Him and give Him knowledge? But we have the mind of Christ (the Messiah) and do hold the thoughts (feelings and purposes) of His heart.
The apostle Paul tells us we have the "mind of Christ," and that means we have the capacity to think as Jesus thinks.
But our response to Paul is more often "Yeah, right!" than "Yea God!"
We just hope we can manage this Christian walk without majorly embarrassing ourselves.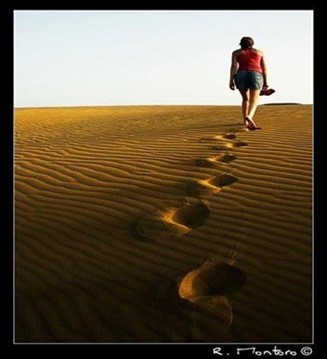 Who can know the mind of God?
Maybe the super saints, maybe Christians that are pros?
Even Hall-of-Fame prophet, Isaiah, asked a similar question:
"Is there anyone around who knows God's Spirit, anyone who knows what He is doing?"
[I Corinthians 2: 16]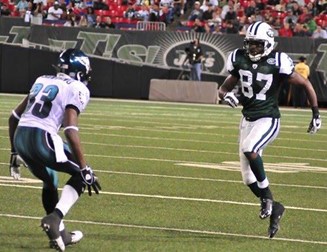 But then Paul, the teacher's pet, the guy who's always raising his hand in class when the rest of us are ducking down to avoid being called on—you know, that Paul—he answers Isaiah's probing question so simply it can scarcely be believed.
Teacher: "Does anyone know what God is doing, or even thinking?
Yes, Paul, I see your hand. What do you think the answer is?"
"Christ knows," says Paul, "And we have Christ's Spirit within us".
[1 Corinthians 2:16]
CHRIST KNOWS!
Jesus knows the mind of God.
He knows the will of God.
He knows the purposes of God.
He knows the plans of God.
JESUS IS GOD!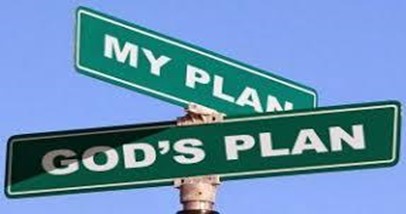 And we have Jesus-life within us.
The Holy Spirit dwells inside us, re-creating us as a portrait of Christ!
We have the Jesus-mind inside of us.
[Ephesians 6:17]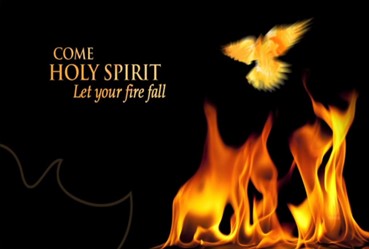 Pastor Mike Munford
Answer to Movie Buff
1. Mary Poppins
2. Notting Hill
3. Dirty Dance
4. Avatar
5. Godfather II
6. Taken
7. Broke Back Mountain
8. Jaws
9. The Curious Life of Benjamin Buttons
10. 12 Years a Slave
11. Dead Poet Society
12. Airplane
13. Back to the Future
14. It's a Wonderful Life
15. Sudden Impact

August Birthdays
1st Cameron Martin
2nd Loretta Ayers
3rd Herbert Scott Jr
5th Lottie Smith
11th Danielle Moore
13th Pastor Tony Bassett
21st Tammy Jones
28th Tyler Spellman
31st Jessie Carter

Sick and Shut In
Ray Gibson
Jessie Carter
Cynthia Brooks

Congratulations to Jan and Ivon'te on the birth of their baby girl: IYLEE DANISE PERNELL July 7, 2022, at 10:59 p.m. 8lbs, 5oz

* Pray for our children as for some of them school has started. The schools are short of teachers, bus drivers, cafeteria workers, counselors, and more.
Businesses
Cheers, RVA
4810 Richmond Hwy
Richmond, VA 23224
804-447-0254
J & T Meal Prephttp:/jandtmealprep.com 804-928-5531/ 980-298-5420 jandtmealprep@gmail.com (Pickup or Delivery)
The Earth Eclectic Environmental Design &Consulting Firm/dedicated to Herbal Education ITSEWE.SQUARE.SITE
See Vicki Morant
A Heart of Hair by Shanniece Jones 804-901-1865 shanniecejones@gmail.com
Avon Products Inc by Mary Williams 804-229-5246 youavon.com/MWilliams6478
Jewelry and Wreaths by Vanessa 571-235-3152
TITITREASURES by PAPARAZZI ACCESSORIES 804-382-2566 Tanya Thomas TITITREASURES.com
Selfish Millionaire by Lashaie Akine T-Shirts 804-245-3960
Heavenly Floral Creations by Linda Martin 804-314-5991
Melaleuca by Maria Banks
804-306-9350
Mary Kay by Bernice
804-663-8156
sheppersonbernice@yahoo.com
marykay.com/bshepperson
SUPPORT THEM, ENCOURAGE THEM, TELL FAMILY AND FRIENDS ABOUT THEM AND MOST OF ALL PRAY FOR THEM.
GMC HAPPENINGS
GOD'S MIRACLE CHURCH IS OPEN 7 DAYS A WEEK COME AND FELLOWSHIP WITH US.
Sunday Morning Worship starts at 10:00 a.m.
First Monday of each month at 9 a.m., the church will be open for PRAYER
Every Monday at 10 a.m. come and pray with Pastor Mike
Monday Night Bible Study at 7 p.m. with Pastor Bassett (until further notice)
Tuesday – Friday from 10 a.m. to 12 noon, there will be spiritual counseling, for an appointment please see Maria or Miz Lottie.
Wednesday Morning Prayer at 9:30
Corporate Prayer on Wednesday at 7 p.m. 1-312-757-3121 301857381#
Thursday Morning Thunder (TMT) 9 a.m. all are welcome
Praise Team Rehearsal on Fridays at 6:30 p.m.
Intercessory prayer on Saturdays at 7 a.m. (except 4th Saturdays)
Senior Praise Team Rehearsal 2nd, 3rd, and 4th Saturdays at 10:00 a.m.
GMC Wellness meets every 1st and 3rd Sunday after morning worship
Food Pantry-see Sisters Sharon, Vanessa, or Lottie. These ladies are here to help meet your needs.
Dance Ministry see Miz Lottie

A Beautiful Prayer
I asked God to take away my habit.
             God said, NO.
It is not to me to take away, but for you to give it up.
I asked God to make my handicapped child whole. 
            God said, NO.
His spirit is whole, his body is only temporary.
I asked God to grant me patience.
             God said, NO.
Patience is a by-product of tribulations. It isn't granted, it is learned.
I asked God to spare me pain.
            God said, NO.
Suffering draws you apart from worldly cares and brings you closer to me.
I asked God to make my spirit grow.
             God said, NO.
But I will prune you to make you more fruitful.

 I asked God for all things that I might enjoy life.
               God said, NO.
I will give you life, so that you may enjoy all things.
I asked God to help me LOVE others as much as He LOVES me.
God said….AHHHH, finally you have the idea.
THIS DAY IS YOURS DON'T THROW IT AWAY!
                   May God Bless You
"To the world, you might be one person, but to one person you might be the world."
Submitted by Elder Sandy
BIBLE SCRAMBLE
EH TTHA TSSPIHEED SIH RONIHGEB TSNNIHE: UTB EH TTHA THHA YRMEC NO EHT RPOO, YPPHA SI EH. OD YTHE TON RRE TTHA VSIEED VLIE? UTB YRMEC NDA UTTRH SLLHA EB OT TMHE TTHA VSIEED OOGD.


WOH SI A OGD LKIE UTON EEHT, TTHA TRPONHEDA YUTQNIII, NDA TSSPHEA YB EHT TSSSRRONNIGEA FO EHT TRNNMEA FO SIH TRIHGEEA? EH TTRNIHEEA TON SIH RNGEA ROF VREE, USEECBA EH TTLIHHGEED NI YRMEC. EH WLLI UTRN NIGAA, EH WLLI VHEA SSPOONMICA NOPU SU; EH WLLI UUSEDB URO UTSQNIIIIE; NDA UTOH WTLI TSCA LLA TRIHE SSNI TONI EHT TSPHED FO EHT AES


OS WNHE YTHE HDA NIEDD, USSJE TSIHA OT SONMI TRPEE, SONMI, NOS FO ONJHA, VTSOLE UTOH EM ROME TNHA TSHEE? EH TSIHA UTON MIH, AEY, ROLD; UTOH WTSONKE TTHA I VOLE EEHT. EH TSIHA UTON MIH, DEEF YM SMLBA.


NDA TI MECA OT SSPA, WNHE EHT NKIG TSA NI SIH USOHE, NDA EHT ROLD HDA VNIGE MIH TSRE UROND UTOBA ROMF LLA SIH SNMIEEE; TTHA EHT NKIG SIDA UTON TNNHAA EHT TRPPOHE, EES WON, I WLLED NI A USOHE FO REDCA, UTB EHT RKA FO OGD WTLLHEED WTNIIH UTSRNICA. NDA TNNHAA SIDA OT EHT NKIG, OG, OD LLA TTHA SI NI TNIHE TRHEA; ROF EHT ROLD SI WTIH EEH


ROF UTSH TSIHA EHT ROLD FO TSSOH; YTE ONEC, TI SI A TTLLIE WLIHE, NDA I WLLI SKHEA EHT VSNHEEA, NDA EHT TRHEA, NDA EHT AES, NDA EHT YRD NLDA; NDA I WLLI SKHEA LLA TSONNIA, NDA EHT SRIEED FO LLA TSONNIA SLLHA OMEC: NDA I WLLI LLIF TSIH USOHE WTIH YROLG, TSIHA EHT ROLD FO TSSOH.
DID YOU KNOW?
Facebook has more users than any major population. (2.89 billion monthly users)

Four times more people speak English as a second language than as a native one.
The speed of a computer mouse is measured in "MICKEYS" (The word mouse didn't get coined until 1965).
JOKES FOR THE YOUNG AT HEART   
What do you get when you cross a rabbit with a shellfish? An OysterBunny

How do they keep a basketball arena cool? They fill it with fans.

What kind of dog does a magician have? A Labracadabrador!

Why can't you tell a joke to an egg? It might crack up!