September 2022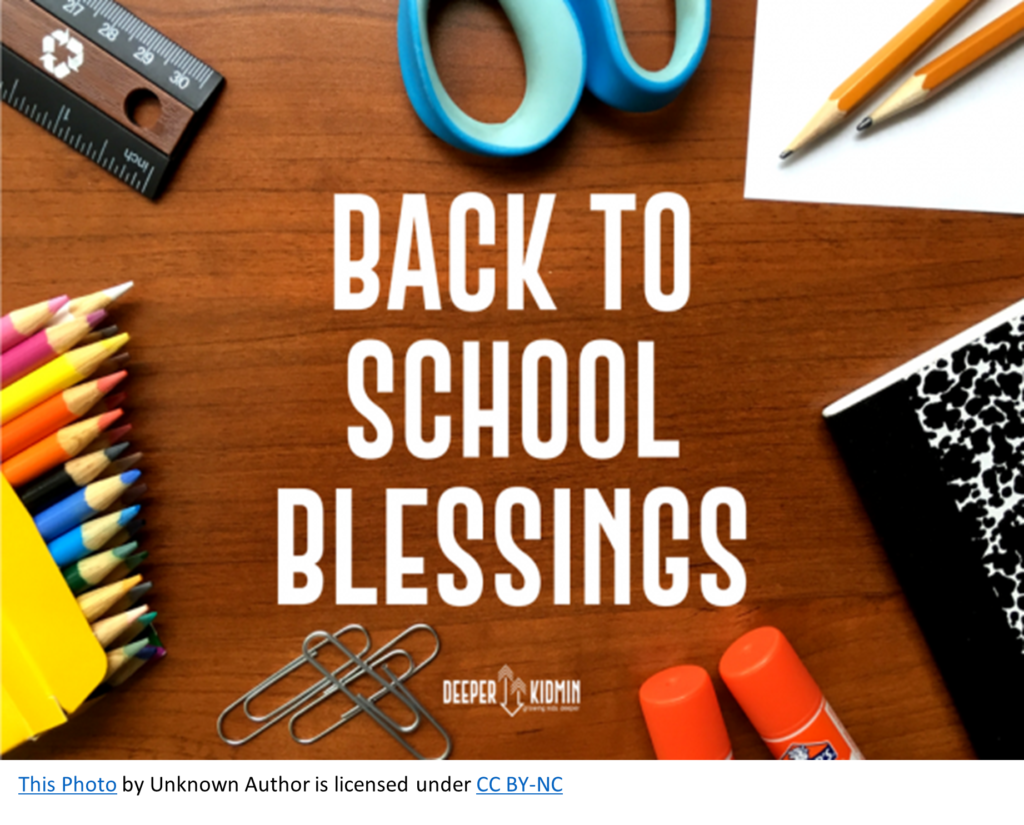 GOD'S MIRACLE CHURCH
1801 TACONY DRIVE
NORTH CHESTERFIELD, VA 23225
804-745-1484
SENIOR PASTORS: Pastor Rick Martin, Pastor Linda Martin
Associate pastors: Pastor Tony Bassett, Pastor Mike Munford
COMMITMENT
From the desk of Pastor Linda Martin
The Spiritual meaning of Commitment is making certain decisions in advance, irrespective of the circumstances. I will honor Christ, whatever the price and whatever the cost. I will obey God's word even when that is the hardest thing to do.
ASK YOURSELF THIS QUESTION:
How does your Commitment to God stack up against the other Commitments you've made in life? Does your Commitment to God come 1st, 2nd, 3rd, 4th or so far behind the ones you've made to God's Competitors, that it's basically non-existent.
We commit to our jobs, our spouses, our parents, our best friends, our children, and even our Pastors. We also commit to neighbors, bill collectors, sports events, and even our favorite TV programs. Quite often, what we call Commitment to God is merely our Sunday morning church visitation.
When are we going to make God our priority in terms of our life Commitments? As proclaimed children of God, we often make decrees that include such words as "First Giving Honor to My Lord and Savior, Jesus Christ". In order for Jesus to occupy the position of Lord, He has to be Ruler, the Boss, Master of your entire Life. He cannot be Lord of just a part, He must control our entire Life.
Our lives must be relinquished to God
In reality, sadly enough sometimes that Proclamation to allow Jesus to be Lord has some attachments to it. Our decrees become Null and Void if:
It's raining
It's too HOT
It's too COLD
I'm too TIRED
I didn't SLEEP WELL
I must report to work early
I don't feel too GOOD
Today is my down time, my programs are Airing
We must all come to grips with the fact that all of our help comes from the Lord. If we fail to understand that God wants to be involved in every aspect of our Lives, we do ourselves a grave disservice. If we don't put God's ability to steer us in the right direction, giving us the knowledge needed to make the best decisions in life, we often miss the mark.
When we seek God's will for our lives, we get the best possible instructions and direction to guide us. We obtain clarity and perks that make our lives and commitments to others so much easier.
Truth be told, if we take the time to consult God first, spending time at his feet, Loving Him and worshipping Him, He will resolve more of our problems and answer more questions in ten (10) minutes than we can resolve on the phone with our friends in 2 hours. Sometimes we deal with the same issues, day in and day out, for months, while God is waiting for us to bring it to him. HE REALLY CAN AND WILL WORK IT OUT.
The next time you think on things that you previously deemed more important than spending time with God in his word, in Prayer, in support of the programs that He has established to promote your growth, you may find it valuable to re-prioritize that list.
If you really trust God to be your Protector, your Healer, your Provider, Your Peace, your Deliverer, and your God, it might be a good time to Strengthen that relationship making sure that our anchor holds and grips the solid rock.
Below are a few Scriptures that support the reason WHY our TOTAL COMMITMENT to God should be first:
Matthew 6:33 – But seek ye first the kingdom of God and His righteousness and all these things will be given to you as well.
John 15:5 – I am the vine, ye are the branches., He that abideth in me and I in him, the same bringeth forth more fruit, for without me, ye can do nothing.
James 4:8 – Draw nigh to me and I'll draw nigh to you.
Galatians 6:7 – Be not deceived, God is not mocked, for whatsoever a man soweth, that shall he also reap.
Hebrews 11:6 – But without faith it is impossible to please him: for He that cometh to God must believe that He is, and that He is the rewarder of them that diligently seek Him.
Psalm 22: 37 & 38 – Love the Lord your God with all your heart and with all your soul and with all your mind. This is the first and greatest commandment.
PLEASE TAKE THIS WORD TO HEART, BOTH NOW AND IN THE DAYS TO COME. WE ARE GOING TO NEED TO BE ABLE TO HEAR FROM GOD MORE THAN EVER BEFORE.
SEPTEMBER SCRIPTURE
PSALM 23: The Lord is my Shepherd (RELATIONSHIP)I shall not want (SUPPLY) He makes me to lie down in green pastures (REST) He leads me beside the still waters (REFRESHMENT)He restores my soul (HEALING). He leads me in the path of righteousness (GUIDANCE). For His name's sake (PURPOSE) Even though I walk through the valley of the shadow of death (TESTING), I will fear no evil (PROTECTION), For you are with me (FAITHFULNESS), Your rod and your staff they comfort me (DISCIPLINE). You prepare a table before me in the presence of my enemies (HOPE). You anoint my head with oil (CONSECRATION). My cup runneth over(ABUNDANCE). Surely goodness and mercy shall follow me all the days of my life. (BLESSING)
Businesses
Cheers, RVA
4810 Richmond Hwy
Richmond, VA 23224
804-447-0254
J & T Meal Prephttp:/jandtmealprep.com 804-928-5531/ 980-298-5420 jandtmealprep@gmail.com (Pickup or Delivery)
The Earth Eclectic Environmental Design &Consulting Firm/dedicated to Herbal Education ITSEWE.SQUARE.SITE
See Vicki Morant
A Heart of Hair by Shanniece Jones 804-901-1865 shanniecejones@gmail.com
Avon Products Inc by Mary Williams 804-229-5246 youavon.com/MWilliams6478
Jewelry and Wreaths by Vanessa 571-235-3152
TITITREASURES by PAPARAZZI ACCESSORIES 804-382-2566 Tanya Thomas TITITREASURES.com
Selfish Millionaire by Lashaie Akine T-Shirts 804-245-3960
Heavenly Floral Creations by Linda Martin 804-314-5991
Melaleuca by Maria Banks
804-306-9350
Mary Kay by Bernice
804-663-8156
sheppersonbernice@yahoo.com
marykay.com/bshepperson
SUPPORT THEM, ENCOURAGE THEM, TELL FAMILY AND FRIENDS ABOUT THEM AND MOST OF ALL PRAY FOR THEM.
5th Dionte Harris
9th Audrey Grinnage
19th Lindsay Carter
26th Pastor Linda Martin
28th Lois McGee
29th Lanee Brooks
29th Renee Brooks
Sick and Shut-In
If you know anyone that has not been here in a while due to illness, let us know.
NO ANNIVERSAIRES THIS MONTH
DID YOU KNOW?

Your eyeballs stay the same from birth to death.
If you type "do a barrel roll" in Google search the whole page will spin.
R2-D2 from Star Wars is called C1-P8 in Italy
CLEAN JOKES FOR SENIOR CITIZENS
A little girl finally gets to go to a wedding for the first time. While in the church, the girl asked her mother: "Why is the bride in a white dress?' The mother replied to the girl: "because white is the color of happiness and it's the happiest day of her life today."
After a little bit, the girl looks up at her mother and says: "But, then why is the groom wearing black?"
ANSWERS TO BIBLE SCRAMBLE
21. He that despiseth his neighbor sinneth: but he that hath mercy on the poor, happy he is.
22. Do they not err that devise evil? But mercy and truth shall be to them that devise good.
Proverbs 14: 21 and 22


18. Who is God like unto thee, that pardoneth iniquity, and passeth by the transgression of the remnant of his heritage? He retaineth not his anger forever, because he delighteth in mercy. 19. He will turn again; he will have compassion upon us; he will subdue our iniquities; and thou wilt cast all their sins into the depths of the sea. Micah 7: 18 & 19


15. So when they had dined, Jesus saith to Simon Peter, Simon, son of Jonas, lovest thou me more than these? He saith unto him, Yea, Lord; thou knowest that I love thee. He saith to him again, Feed my lambs. John 21:15


1.) And it came to pass, when the king sat in his house, and the LORD had given him rest roundabout from all his enemies; 2.) that the king said unto Nathan the prophet, See now , I dwell in an house of cedar, but the ark of God dwelleth within curtains. 3.) And Nathan said to the king, Go, do all that is in thine heart; for the LORD is with thee. II Samuel: 1-3



6.) For thus saith the LORD of hosts; Yet once, it is a little while, and I will shake the heavens, and the earth, and the sea and the dry land; 7.) And I will shake all nations, and the desire of all nations shall come: and I will fill this house with glory, saith the LORD of hosts. Haggai 2: 6 & 7
WINNER: Shelia Marsh Runner up: Jan Pernell Participants: Linda Martin and Jock & Debbie
DUST IF YOU MUST
BY: Rose Milligan

Dust if you must, but wouldn't it be better to paint a picture, or write a letter, bake a cake, or plant a seed. Ponder the different between want and need?
Dust if you must, but there's not much time, with rivers to swim, and mountains to climb; music to hear, and books to read: friends to cherish, and life to lead.
Dust if you must, but the world's out there with sun in your eyes, and the wind in your hair; a flutter of snow, a shower of rain, this day will not come around again.
Dust if you must but bear in mind mind. Old age will come and it's not kind. And when you go (and go you must) you, yourself, will make more dust.
HATE has 4 letters, so does LOVE
Enemies has 7 letters, so does Friends
Lying has 5 letters, so does Truth
Negative has 8, so does Positive
Under has 5, so does Above
Cry has 3, so does Joy
Anger has 5 letters, so does Happy
Wrong has 5 letters, so does Right
Hurt has 4 letters, so does Heal
It means life is like a Double-Edged sword…so transform every negative side into an aura of positivity…We should choose the BETTER SIDE OF THE LIFE.
GMC HAPPENINGS
GOD'S MIRACLE CHURCH IS OPEN 7 DAYS A WEEK. COME BY AND FELLOWSHIP WITH US.
FIRST MONDAY OF EACH MONTH AT 9a.m. THE CHURCH WILL BE OPEN FOR PRAYER

EVERY MONDAY AT 10 a.m. COME AND PRAY WITH PASTOR MIKE

TUESDAY -FRIDAY, THE CHURCH IS OPEN FOR COUNSELING FROM 10AM-to NOON (PLEASE SEE SISTER LOUISE FOR AN APPOINTMENT)

CORPORATE PRAYER ON WEDNESDAY AT 7PM CALL
1-312-757-3121 301857381#

THURSDAY MORNING THUNDER (TMT) AT 9AM SEE SISTER SHARON FOR MORE INFO



INTERCESSORY PRAYER STARTS AT 7 a.m. ALL SATURDAYS EXCEPT the 4TH
GMC WELLNESS MEETS EVERY 1ST & 3RD SUNDAY AFTER MORNING WORSHIP
PRAISE TEAM REHEARSAL ON FRIDAYS AT 6:30 p.m.
SENIOR PRAISE TEAM REHEARSAL 3rd & 4TH SATURDAY AT 10 A.M.
BREAD OF LIFE FOOD PANTRY SEE SISTER SHARON, VANESSA, OR MIZ LOTTIE
DANCE MINISTRY SEE MIZ LOTTIE
MONDAY EVENING BIBLE STUDY WITH PASTOR TONY BEGINS AT 7PM
WEDNESDAY MORNING PRAYER AT 9:30-11 A.M.
SUNDAY MORNING WORSHIP STARTS AT 10:00
MEDICAL NOTES by NURSE SANDY
Anyone with a chronic medical problem, call your utility company and request a "Medical Necessity Form". Have your PCP fill it out and fax it back to the office. Make sure to ask for a copy for your records. You still need to pay your bill but you will have more leave way when and if you lose power. You will be on the "priority" list to have your power restored. Some chronic conditions are: 1)use of oxygen in the home as well as a CPAP machine 2) medication that needs to be refrigerated, etc. 3) it depends on what your company calls medically necessary.
MARK YOUR CALENDARS
On October 21, 2022, at 6 pm God's Miracle Church will host Elder Woody Jones. He will be doing a Medical Option Presentation. It is open to family and friends as well as the neighborhood. If you know anyone that is interested please invite them to come and listen.
JUST SAYING: I SPENT MY ENTIRE CHILDHOOD WISHING I WAS OLDER; NOW I AM OLDER…AND IT SUCKS!
CONTRADICTORY PROVERBS
LOOK BEFORE YOU LEAP. (What is the contradictory proverb?)
IF AT FIRST, YOU DON'T SUCCEED, TRY TRY AGAIN. (What is the contradictory proverb?)
ABSENCE MAKES THE HEART GROW FONDER. (What is the contradictory proverb?)
NEVER PUT OFF TOMORROW, WHAT YOU CAN DO TODAY. (What is the contradictory proverb?)
TWO HEADS ARE BETTER THAN ONE. (What is the contradictory proverb?)
MORE HASTE, LESS SPEED. (What is the contradictory proverb?)
YOU'RE NEVER TOO OLD TO LEARN. (What is the contradictory proverb?)
A WORD TO THE WISE. (What is the contradictory proverb?)
DO UNTO OTHERS AS YOU WOULD HAVE THEM DO UNTO YOU! (What is the contradictory proverb?)
DON'T JUDGE A BOOK BY ITS COVER. (What is the contradictory proverb?)
THE SQUEAKING WHEEL GETS THE GREASE. (What is the contradictory proverb?)
THE THIRD TIME IS A CHARM. (What is the contradictory proverb?)