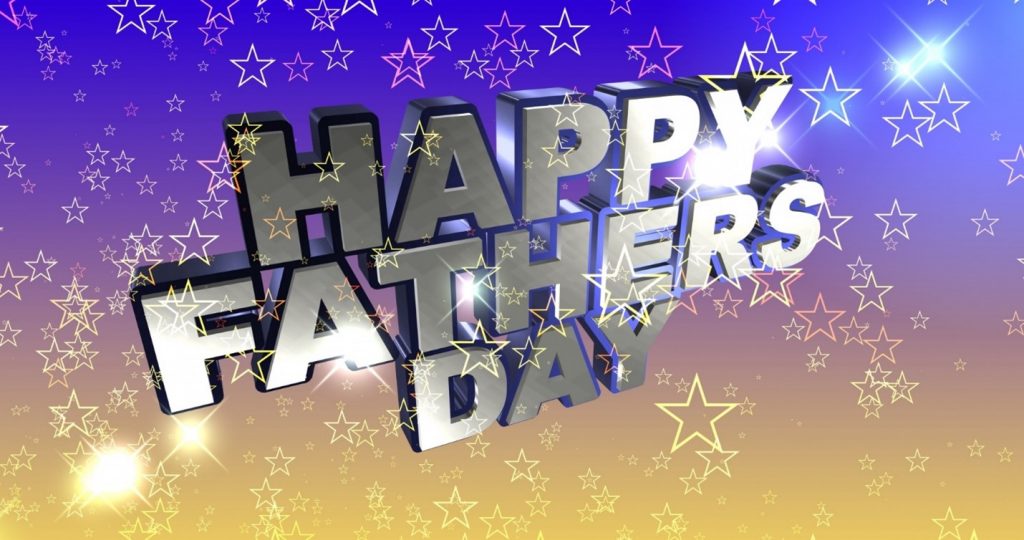 GOD'S MIRACLE CHURCH
1801 TACONY DRIVE
NORTH CHESTERFIELD, VA 23225
804-745-1484
SENIOR PASTORS: Pastor Rick Martin, Pastor Linda Martin
Associate pastors: Pastor Tony Bassett, Pastor Mike Munford
The Love of a Father
He stood there in the early dawn, shaking his fists at his father. "How could you?" he asked. "I thought you cared about what I do with my life. Besides you promised you'd give me my gold coins from the savings you put away for me. Well, I'm a man now, I'm eighteen years old! All I want to do is to enjoy my life!"
Antin's father Eduardo looked at his son with pain and hurt in his eyes, anguish in his heart, and dread of what was playing out in his son's life. A soft voice like a whisper in the wind said to Eduardo, ("Count it all joy, my brothers, when you meet trials of various kinds for you know that the testing of your faith produces steadfastness." James 1:2-3)
He knew he could no longer exert his fatherly control over his wayward, rebellious son. He had to release him to make his own way in the world. This time the soft voice said, ("Train up a child in the way he shall go and when he is old, he will not depart from it." Proverbs 22:6)
Eduardo decided to relinquish Antin's golden coins from his savings because he didn't want his son going out in the world empty-handed. He met with his son and tried to explain to him how to manage his trust fund money but Antin interrupted his father saying he needed to get an early start since his first stop was going to be to Smyrna. He wanted to get there even before the morning market opened. Off Antin went ever so happily in the dead of the night. The soft whisper of a voice then said to Eduardo, ("The fear of the Lord is the beginning of knowledge, but fools despise wisdom and instruction. Proverbs 1:7)
Upon arriving in Smyrna, Antin took in the smell of the myrrh resin from the trees. He was so enthralled with the smell that he bought a large, expensive vial of the oil of myrrh. From there he headed to the Olympian Games where he met a beautiful woman, but one with no morals. She introduced him to her pagan goddess, Roma, whom she worshipped. She encouraged him to get to know the others in the pagan cult since they knew how to enjoy life and all the worldly pleasures that went along with being a follower of Roma.
Anton drank, fell into all kinds of debauchery and all the while spending his golden coins on anyone who took an interest in him. He took no thought for his future, he was living for the next feast, flirting with the women, strong drink and gambling, not taking any thought for the future. All the while his father was at home thinking and praying for his wayward son. It was as if the soft voice knew exactly how to tell his father how to pray for his son in the area of dealing with immoral women. (My son, keep my words and store up my commands within you. Keep my commands and you will live. Proverbs 7:1-2. Then came out a woman to meet him, dressed like a prostitute and with crafty intent. Proverbs 7:3)
Antin's wild ways continued on for a while. Everyone was his friend, he thought. Money was no object and he became very popular in the city. One day he woke up from a night of wild drinking, gambling, and women and realized his gold coins had dwindled. He went to some of the main people who called themselves his friends and asked if he could stay with them for a little while until he was able to get more coins from his father. Unsurprisingly they refused him, making all kinds of excuses as to why they couldn't help him. He had no money, no place to stay, and no friends. What would he do now? (This time the soft voice spoke directly to Antin, "If my people which are called by my name, shall humble themselves, and pray, and seek my face and turn from their wicked ways; then will I hear from heaven, and will heal their land." II Chronicles 7:14) Antin heard the voice but pushed it out of his thoughts and decided to continue to do things his way.
Antin decided he'd sneak into one of the pig's pens of one of the nearby landowners. At least he'd be able to sleep and wouldn't be out in the elements in case it rained or if it was going to be a chilly night.
The next morning after a restless night, Antin forced himself to gather up handfuls of the pig slop, the discards from the plates of the landowners. It tasted terrible but filled Antin up enough to go back to the city gate and beg at this point. His so-called friends saw him there and laughed and humiliated him with their cruel words. Antin hadn't cried since he was a little boy and fought back tears with all his might.
Antin slept in that pig's pen for two weeks. He decided that enough was enough! He could no longer stay in a pig pen with the same clothes he'd had on for two weeks, besides the pig slop was not filling and he had begun to lose a lot of weight. His eyes were sunken in and his head ached from stress and worry.
Antin made the difficult and humbling decision to go back home and ask his father to forgive him and allow him to come back there to live. Slowly he trudged across rugged hills and terrain until he could finally see his father's house. What a sight for sore eyes! He still wrestled with the thought of what if his father didn't accept him back? Fear and hopelessness began to overtake him. Meanwhile, his father stepped out on his vast veranda and looked out over his land. He blinked and allowed his eyes to focus far off in the distance. "Could it be, could that really be my son?" It was a dream come true for Eduardo. His wayward son had returned home! Eduardo shouted to his servants to bring his best robe and to prepare a feast, his son was home! Eduardo ran out to meet Antin and kissed him and held him as tight as he could. He even gave him his ring of authority as a token of his love and acceptance of his son.
Antin was shocked and grateful for his father so quickly and lovingly letting him back into his life to share in his possessions. Antin was so shocked he asked his father, "Why did you so quickly allow me back home after I forsook you and ran off to a life of reckless living?" Eduardo listened and softly but firmly said, a father's love knows no bounds. I am just living out what I've learned as a man of God. (The soft voice then spoke these words, "Love never fails. I Corinthians 13:8).
And so it is with our heavenly Father, (His love never fails and of faith, hope and love, the greatest of these is love. I Corinthians. 13:13). I challenge every father to reflect this month on whether you could openly accept your wayward child back home after they engaged in riotous living? Remember that God's love is our guide. Ask God to make you more tenderhearted and forgiving, not just to those in your household but to everyone that you come into conflict with. (Be kind to one another, tenderhearted, forgiving one another, as God in Christ forgave you. Ephesians 4:32)
Keep Jesus Christ as your anchor and guide!
Happy Father's Day!!!
Renee Munford
GMC HAPPENINGS
GOD'S MIRACLE CHURCH IS OPEN 7 DAYS A WEEK. COME BY AND FELLOWSHIP WITH US
BIBLE STUDY ON MONDAYS AT 7 p.m. UNTIL FURTHER NOTICE
FIRST MONDAY OF EACH MONTH AT 9 a.m. THE CHURCH WILL BE OPEN FOR PRAYER.
EVERY MONDAY AT 10 a.m. COME AND PRAY WITH PASTOR MIKE.
TUESDAY -FRIDAY, COUNSELING FROM 10 a.m. TO 12 noon. (PLEASE SEE MARIA OR MIZ LOTTIE FOR AN APPOINTMENT)
CORPORATE PRAYER ON WEDNESDAY AT 7:00 p.m. 1-312-757-3121—CODE 301857381#
THURSDAY MORNING THUNDER 9 A.M. SEE SISTER SHARON FOR MORE INFO.
ALL SATURDAYS EXCEPT 4TH, INTERCESSORY PRAYER STARTS AT 7 a.m.
GMC WELLNESS MEETS EVERY 1ST & 3RD SUNDAY AFTER MORNING WORSHIP
PRAISE TEAM REHEARSAL ON FRIDAYS AT 6:30 p.m.
SENIOR PRAISE TEAM REHEARSAL 2ND – 4TH SATURDAY AT 10 a.m.
SEE SISTER SHARON, VANESSA, OR MIZ LOTTIE FOR THE BREAD OF LIFE FOOD PANTRY.
DANCE MINISTRY SEE MIZ LOTTIE
SUNDAY MORNING WORSHIP STARTS AT 10:00
JUNE BIRTHDAYS 
1ST   CARLIN GILL
1ST    WILLIAM SCOTT
7TH    JOCK MARTIN
13TH VANESSA EUBANKS
23RD ETHAN DUNLEA
24TH BRIELLE MARTIN
25TH KELLIE ANN SMITH-SCOTT
28TH DA'VION PENNELL
30TH GWENDOLYN SCOTT
JUNE ANNIVERSARY
16TH     TERRELL AND ANGELICA FULLWOOD
29TH   WAYNE ROBINSON AND GWENDOLYN SCOTT
SICK AND THE SHUT IN
MR.RAY
LINDSAY CARTER
RUTH HOLDEN
SMALL BUSINESSES
JEWELRY AND WREATHS BY VANESSA 571-235-3152
A HEART OF HAIR BY SHANNIECE JONES 804-901-1865
HEAVENLY FLORAL CREATIONS BY LINDA MARTIN 804-314-5991
MELALUCCA BY MARIA BANKS 804-306-9380
MARY KAY CONSULTANT: BERNICE SHEPPERSON 804-663-8156
DID YOU KNOW?
THE SHORTEST VERSE IN THE BIBLE IS JOHN 11:35-"JESUS WEPT"
ESTHER 8:9 IS THE LONGEST VERSE IN THE BIBLE.
PSALM 119 IS THE LONGEST CHAPTER IN THE BIBLE.
THERE ARE 1189 CHAPTERS IN THE BIBLE WITH 31,102 VERSES.
THAT THE 100 FOLDS IN A CHEF'S HAT REPRESENT 100 WAYS TO COOK AN EGG.
SOME CATS ARE ALLERGIC TO PEOPLE.
APPLE PIE ISNT ACTUALLY AMERICAN AT ALL. APPLES ARE IN FACT NATIVE TO ASIA AND THE FIRST RECORDED RECIPE FOR THE APPLE PIE WAS ACTUALLY WRITTEN IN ENGLAND.
DID YOU KNOW THAT THE UNICORN WHICH IS CONSIDERED A FABLE IS ACTUALLY IN THE BIBLE, SEE JOB 39:9-12
GOOD CLEAN JOKES
A MAN WALKS INTO A LIBRARY AND ORDERS A HAMBURGER. THE LIBRARIAN SAYS, "THIS IS A LIBRARY" THE MAN APOLOGIZES AND WHISPERED, "I'D LIKE A HAMBURGER PLEASE."
THREE SENIORS ARE OUT FOR A WALK, ONE OF THEM REMARKS, "ITS WINDY", ANOTHER REPLIES, "NO WAY, ITS THURSDAY", THE LAST ONE REPLIES, "ME TOO, LETS HAVE A SODA".
WHAT DID ONE OCEAN SAY TO THE OTHER. NOTHING, IT JUST WAVED.
WHAT DO YOU CALL CHEESE THAT ISNT YOURS? NACHO CHEESE.
WHEN SOMEONE NEEDED A BOAT MADE, WHAT DID THE PEOPLE IN TOWN SAY? WE NOAH MAN.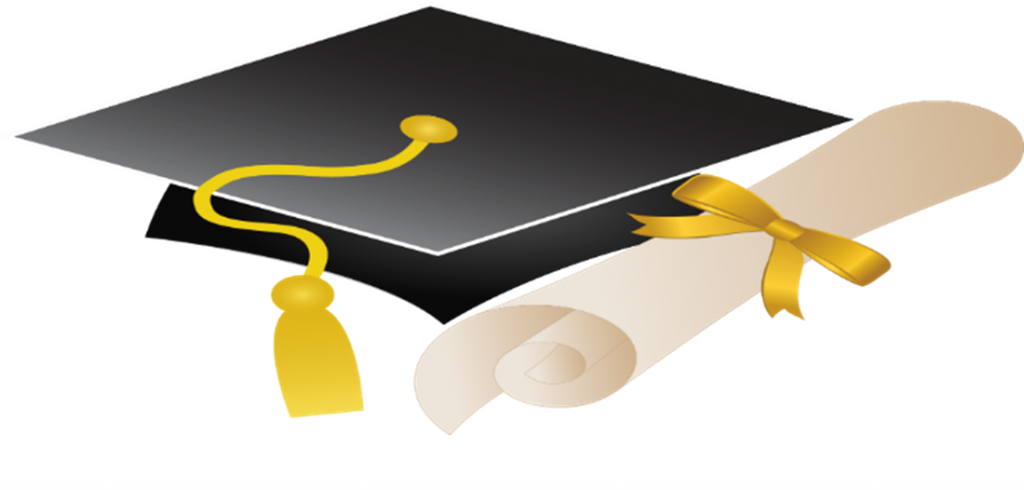 CONGRATULATIONS CLASS OF 2022
Eric Martin Jr          Varina High School      College: EMU in Harrisonburg, VA
                                6-15-2022-Seigel Center
                                 11:00 a.m.
Cameron Martin Ruby F. Carver ES Middle School: Pocahontas MS
                              6-15-2022 8:30 a.m.
RIDDLE ME THIS
WHAT STARTS WITH AN "E", ENDS WITH AN "E", BUT ONLY HAS ONE LETTER IN IT? 
WHAT CAN YOU PUT BETWEEN 7 & 8 SO THAT THE RESULT WILL BE GREATER THAN 7 BUT LESS THAN 8? 
WHAT KIND OF DRESS CAN NEVER BE WORN? 
WHITE BIRD, FEATHERLESS, FLYING OUT OF PARADISE. FLYING OVER SEA AND LAND. DYING IN MY HAND. WHAT IS IT?
WHAT HAS A NECK AND NO HEAD, TWO ARMS AND NO HANDS?
THIS BELONGS TO YOU, BUT EVERYONE ELSE USES IT? 
WHICH WORD IN THE DICTIONARY IS ALWAYS SPELLED INCORRECTLY?
THERE IS A 26-YEAR-OLD PREGNANT LADY, A 30-YEAR-OLD POLICE OFFICER, A FIFTY-TWO-YEAR-OLD WOMAN, AND A 65-YEAR-OLD BUS DRIVER THAT ARE ALL ON THE SAME BUS, WHO IS THE YOUNGEST?
HOW CAN A PERSON GO 25 DAYS WITHOUT SLEEP?
HOW MANY NUMBERS ARE IN 795?