July 2022
GOD'S MIRACLE CHURCH
1801 TACONY DRIVE
NORTH CHESTERFIELD, VA 23225
804-745-1484
SENIOR PASTORS: Pastor Rick Martin, Pastor Linda Martin
Associate pastors: Pastor Tony Bassett, Pastor Mike Munford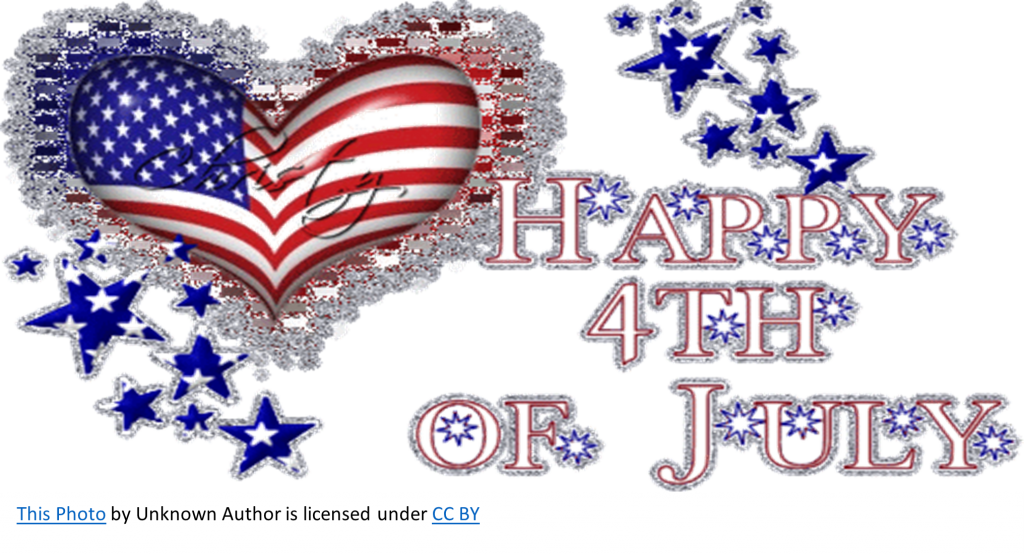 FROM THE DESK OF PASTOR RICK
Greetings to my brothers and sisters in Christ. In the book of Matthew 6:33, it says but seek first His kingdom and His righteousness and all these things will be provided to you. If you have been watching T.V. or paying attention to social media, you will find that we live in a world obsessed with celebrity. We have celebrity athletes, celebrity gymnasts, and celebrity chefs, and not to leave out celebrity Pastors. Even Guinness book of records if we can eat the most hotdogs or grow the largest watermelon, we can become a celebrity. The same dynamic plays out on social media platforms. That becomes a measure of our popularity and influence-the more followers the better. But Jesus has a way of making life about everybody else. For example, birthdays, we are the center of attention, it is all about us. We expect gifts, have parties in our honor, eating, drinking, and dancing, but for Jesus, His birthday is an annual reminder that He came to give Himself to others. He gave up heaven to come and be with us in this mess we have made. There was never a day in His life when Jesus was all about Himself. He did incredibly worthy things in people's lives, then on top of that will whisper to them and say don't tell anyone. This was His perfect plan for self-promotion. The cost of our Faith that's sometimes hidden is that everything doesn't get to be about us anymore. The great thing about following Jesus is that we don't have to worry about self-preservation or popularity because pure purpose shifts from promoting ourselves to helping others. If we make everything about us, it will never be about Jesus. What would change inside you if you would direct more of your energy and perspective on pursuing the Kingdom of God and His righteousness. PRAISE GOD FROM WHOM ALL BLESSINGS FLOW.
A SPOT OF HUMOR:
A husband and wife were arguing over money. She said if it wasn't for my money this house wouldn't be here. If it wasn't for my money that new car in the garage wouldn't be here. If it wasn't for my money that chair that you are sitting in wouldn't be here. He looked at her and said lady if it wasn't for your money, I wouldn't be here.
GMC HAPPENINGS
GOD'S MIRACLE CHURCH IS OPEN 7 DAYS A WEEK COME AND FELLOWSHIP WITH US.
Sunday Morning Worship starts at 10:00 a.m.
First Monday of each at 9 a.m., the church will be open for PRAYER
Every Monday at 10 a.m. come and pray with Pastor Mike
Bible Study at 7 p.m. with Pastor Bassett (until further notice)
Tuesday – Friday from 10 a.m. to 12 noon, there will be spiritual counseling, for an appointment please see Maria or Miz Lottie.
Wednesday Morning Prayer at 9:30
Corporate Prayer on Wednesday at 7 p.m. 1-312-757-3121 301857381#
Thursday Morning Thunder (TMT) 9 a.m. all are welcome
Praise Team Rehearsal on Fridays at 6:30 p.m.
Intercessory prayer on Saturdays at 7 a.m. (except 4th Saturdays)
Senior Praise Team Rehearsal 2nd, 3rd and 4th Saturdays at 10:00 a.m.
GMC Wellness meets every 1st and 3rd Sunday after morning worship
Food Pantry-see Sister Sharon, Vanessa, or Lottie. These ladies are here to help meet your needs.
Dance Ministry see Miz Lottie
July Birthdays
2nd Pastor Rick Martin
10th Phillip McKee
12th Adrienne Latimer
27th Pastor Mike Munford

Sick and Shut In
Lindsay Carter
Ray Gibson
BLACK-OWNED Businesses

SUPPORT THEM, ENCOURAGE THEM, TELL FAMILY AND FRIENDS ABOUT THEM AND MOST OF ALL PRAY FOR THEM.
Cheers, RVA
4810 Richmond Hwy
Richmond, VA 23224
804-447-0254
J & T Meal Prep
http:/jandtmealprep.com
804-928-5531
980-298-5420
jandtmealprep@gmail.com
(Pick up or delivery)
The Earth Eclectic Environmental Design & Consulting Firm/dedicated to Herbal Education
ITSEWE.SQUARE.SITE See Vicki Morant
Selfish Millionaire by Lashaie T-Shirts
804-245-3960
Heavenly Floral Creations by Linda Martin
804-314-5991
Melaleuca by Maria Banks
804-306-9350
Mary Kay by Bernice
804-663-8156
sheppersonbernice@yahoo.
marykay.com/bshepperson
Answers to last month's Riddle Me This:
1. Envelope 2. A Decimal 3. Address 4. Snow 5. A Shirt 6. Your name
7. Incorrectly 8. The Baby 9. They sleep at night 10. 3

Trippy Thoughts
There is no proof that everyone sees the same colors.
You can't clean dust or dirt; you just move it around.
Someone is always touching you.
The loudest way to open a bag of chips is to open them quietly.
Why are they called hamburgers if they are made out of beef?
As a society, we decided that vanilla was the opposite of chocolate.
If you knew your future wouldn't the fact that you know the future change the future?

Clean Jokes That are actually Funny
I couldn't figure out why the baseball kept getting bigger. Then it hit me
How do you look for Will Smith in the snow? Just follow the Fresh Prints.
Why does Humpty Dumpty love autumn? Because he always has a great fall.
Have you heard the one about the skunk? Never mind, it really stinks

Movie Buffs


"A spoon full of Sugar helps the medicine go down" __________________
"I am also just a girl, standing in front of a boy, asking him to love her" _____________
"Nobody puts Baby in a corner" __________________________
"Life happens wherever you are, whether you make it or not" _____________
"Keep your friends close, but your enemies closer" _________________
"If you let my daughter go now, that will be the end of it. I will not look for you, I will not pursue you. But if you don't, I will look for you, I will find you and I will kill you" ______________________
"I wish I knew how to quit you" _________________________-
"You're gonna need a bigger boat" __________________________
"Our lives are defined by opportunities, even the ones we miss" ___________________
"I don't want to survive; I want to Live" _______________________
"Carpe Diem, Seize the day, Boys" ____________________________
"I am serious, don't call me Shirley" ____________________________
"Where we are going, we don't need roads" ____________________
"Every time a bell rings, an angel gets his wings" ____________________
"Go ahead, make my day" ________________________________
The Red Cross needs your HELP!
We're on the hunt this summer for more platelet donors:
Less than 1% of eligible Americans give platelets!
That's not good – platelets are really important in cancer care. Finding more people to donate can be as elusive as looking for Bigfoot. Will you be the one? Come out, come out wherever you are!

Right now, there's a platelet shortage! Something BIG is afoot: With only a 5-day shelf life, platelets are disappearing to patients faster than donors are coming in. This shortage is no myth!
Become a platelet donor and help save more lives.
Good things happen when you help. Join us by
donating platelets
and you'll get a $20 Amazon.com Gift Card* by email.**