April 2022
GOD'S MIRACLE CHURCH
1801 TACONY DRIVE
NORTH CHESTERFIELD, VA 23225
804-745-1484
SENIOR PASTORS: Pastor Rick Martin, Pastor Linda Martin
Associate pastors: Pastor Tony Bassett, Pastor Mike Munford
WHAT ARE YOUR EYES LOOKING AT?
II Corinthians 4:18 [KJV] While we look not at the things which are seen, but at the things which are not seen: for the things which are seen are temporal; but the things which are not seen are eternal.
II Corinthians 4:18 [Amplified] Since we consider and look not to the things that are seen but to the things that are unseen; for the things that are visible are temporal (brief and fleeting), but the things that are invisible are deathless and everlasting.
When life begins to squeeze us, what we truly believe is revealed through our attitudes and actions. And, the truth be told, most of us live by sight more than by the hope and certainty of our faith.
With the patience of Job, Jesus tells us again and again that we have to look past the things we see and look into the eternal reality of the unseen.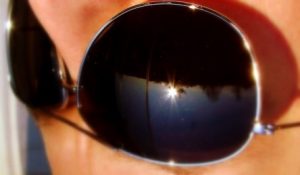 When people approached Jesus to tell him about their circumstances, he'd often say something like, "You're looking for a drink of water, but look past your circumstances because I'm the living water. I can quench your thirst for eternity, not just in this moment. Can you see it?" Or, "You want to see bread right now, but I want you to see that I am the living bread. I can feed you for this one meal, but—Look!—I can feed you for all eternity. Can you see it?" [JOHN 4:14]
In one of those grand, mysterious paradoxes of our faith, Jesus says we should see the unseen. The way to do that is to stay intimate with him and to let the Holy Spirit direct our sight, both our physical eyes and our spiritual eyes.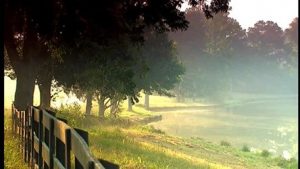 When we believe that reality is confined to only what we see, we become trapped in a cage into thinking the only truth is what we see. We become prisoners to our perceptions; we cease to be freedom fighters walking in faith. [I Corinthians 5:7]
Time and time again we see Jesus moving the focus from the seen to the unseen. He knew that for those who walk by faith, appearances are never the ultimate reality.
FOCUS YOUR SPIRITUAL EYES.
WHY?
SO YOU CAN SEE WHAT GOD'S DOING CORRECTLY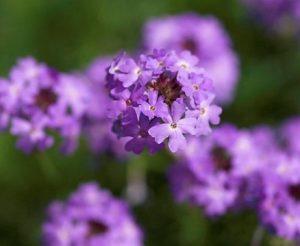 From the desk of Pastor Michael Munford
April Birthdays
2nd ROBYN MOORE
14TH AM'VIOR PERNELL
21ST SHEILA MARSH
30TH ENOCH DUNLEA
SMALL BUSINESSES
JEWELRY AND WREATHS BY VANESSA 571-235-3152
A HEART OF HAIR BY SHANNIECE JONES 804-901-1865
HEAVENLY FLORAL CREATIONS BY LINDA MARTIN 804-314-5991
MELALUCCA BY MARIA BANKS 804-306-9380
GMC HAPPENINGS
GOD'S MIRACLE CHURCH IS OPEN 7 DAYS A WEEK. COME BY AND FELLOWSHIP WITH US.
FIRST MONDAY OF EACH MONTH AT 9 a.m. THE CHURCH WILL BE OPEN FOR PRAYER
EVERY MONDAY AT 10 a.m. COME AND PRAY WITH PASTOR MIKE
Monday Night Bible Study at 7pm
TUESDAY -FRIDAY, FROM 10 a.m. TO 12 noon FOR COUNSELING (PLEASE SEE MARIA OR MIZ LOTTIE FOR AN APPOINTMENT)
WEDNESDAY MORNING PRAYER AT 9:30 am
CORPORATE PRAYER ON WEDNESDAY AT 7:00 p.m. Dial in…1-312-757-3121 /301857381#
THURSDAY MORNING THUNDER 9 A.M. SEE SISTER SHARON OR SISTER SHESHE FOR MORE INFO
PRAISE TEAM REHEARSAL ON FRIDAYS AT 6:30 p.m.
ALL SATURDAYS EXCEPT 4TH, INTERCESSORY PRAYER STARTS AT 7 a.m.
SENIOR PRAISE TEAM REHEARSAL 2ND – 4TH SATURDAY AT 10 a.m.
BREAD OF LIFE FOOD PANTRY… SEE SISTER SHARON, VANESSA OR MIZ LOTTIE FOR DETAILS
DANCE MINISTRY SEE MIZ LOTTIE
GMC WELLNESS MEETS EVERY 1ST & 3RD SUNDAY AFTER MORNING WORSHIP
SUNDAY MORNING WORSHIP STARTS AT 10:00 AM
APRIL SCRIPTURES
JOHN 11:25- JESUS SAID UNTO HER, I AM THE RESURRECTION AND THE LIFE: HE THAT BELIEVETH IN ME, THOUGH HE WERE DEAD, YET SHALL HE LIVE.
PSALM 14: 1 – THE FOOL HATH SAID IN HIS HEART, THERE IS NO GOD…
SICK AND SHUT-IN
MR.RAY BARBARA HOWELL MARIA BANKS LINDSEY CARTER RUTH HOLDEN
AND FOR OTHERS THAT YOU DON'T SEE. PLEASE SEND THEM A CARD OR GIVE THEM A PHONE
CALL AND LET THEM KNOW YOU ARE THINKING OF THEM.
DID YOU KNOW?
Rebecca Lee Crumpler was the 1st Black woman to become a doctor of Medicine in the United States.
Josephine Baker was a spy for the French during WWll
Nine months before Rosa Parks, there was 15-year-old Claudette Colvin who wouldn't give up her seat on March 2, 1955.
Anna Murphy was the 1st African American woman to be ordained as a priest.
Women were the first witnesses to see Jesus after the resurrection.
Every one of the 12 disciples died a martyr's death except for John, who was exiled to the island of Patmos, and Judas Iscariot, who betrayed Jesus and hung himself.
Written testimony of Jesus' resurrection dates back to within approximately 20 years of the event.
The origins of April Fool's Day date back to 1582 and started when the French switched from the Julian calendar to the Gregorian calendar.
Potato chips cause more weight gain than any other food.
CHRISTIAN JOKES
There was a very gracious lady who was mailing an old family Bible to her brother in another part of the country. "Is there anything breakable in here?' asked the postal clerk?
Only the Ten Commandments answered the woman.
People want the front of the bus, the back of the church, and the center of attention.
The Big Bang Theory: God spoke and BANG it happened. ????
A Sunday school teacher asked her children as they were on the way to church service, "and why is it necessary to be quiet in church?" One bright little girl replied, "Because people are sleeping."
For those who speed on the highway-A few Hymns:
45mph- God will take care of you
65mph-Nearer My God to Thee
85mph-This World is not my Home
95mph-Lord, I'm Coming Home
100mph-Precious Memories