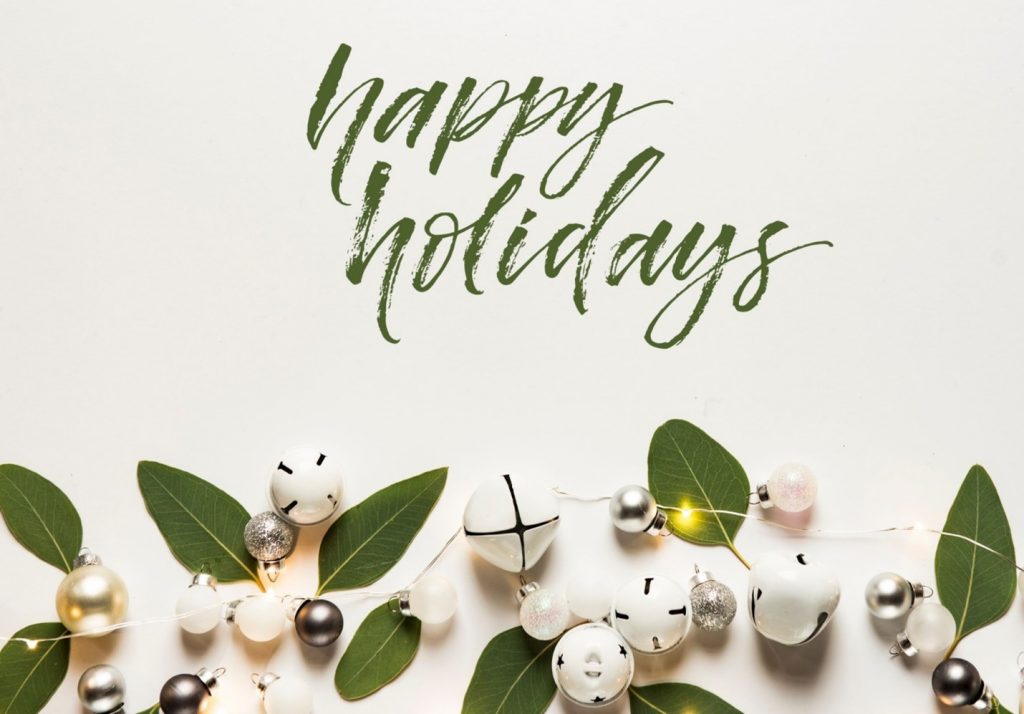 God's Miracle Church
1801 Tacony Drive
North Chesterfield, VA 23225
804-745-1484
Senior Pastors: Pastor Rick Martin
Pastor Linda Martin
Associate Pastors: Pastor Mike Munford
Pastor Tony Bassett
December 2021
PURPOSE TO LIVE, LOVE AND TO SERVE
As the Christmas Season approaches many people are joyous because of the expectations the season brings. You can't wait to experience glittering lights, the decorations, the gifts, the food being prepared, and the partying. You are just living for the moments of excitement and Joy.
On the opposite end of the spectrum, there are those of us that are devastated due to the loss of a loved one, yet others that are depressed due to loneliness or relationships that have gone sour.
You may be sick in your body and you aren't sure if you will ever recover. Many are angered or afraid as a result of the racial and economic climate of this world. The list of grievances, woes, and sorrows goes on and on and on.
You could be looking for an affordable home, when you get a call from your realtor to set up an appointment to see the property, you are jumping for Joy. Twenty minutes before your scheduled appointment you get a call from the realtor saying "I'm sorry Ms. Jones the house has been sold". Immediately here comes depression, knocking at your heart's door. The devil said, "I told you it wasn't going to work out. You may as well forget about owning a home." The enemy comes quickly to steal your dreams, kill your hopes and destroy the vision of better (John 10:10}
Maybe you were finally able to purchase a good running vehicle, nothing fancy, just dependable transportation when suddenly you're called into your manager's office. He hands you a letter stating the business is closing on the first of the year. Profits have been spiraling down for some time now and we've decided to throw in the towel. Immediately the enemy whispers in your ear, I told you, you are making a mistake, now you need to take the car back. In his attempt to totally destroy you he says "just run off a bridge you have no reason to live, its never going to get better". This has been your life story as far back as you can remember.
1st Peter 5:8 Be sober, be vigilant because your adversary the devil as a roaring lion, walketh about, seeking whom he may destroy.
STOP: DO NOT ALLOW YOUR MIND TO TAKE YOU THERE!
Undoubtedly, there could be a myriad of situations going on in your life and you're at your breaking point. To put it in a more realistic way, you can be likened to a pressure cooker that is at its boiling point. The pressure has built up and the TOP IS ABOUT TO B-L-O-W!
STOP: DO NOT ALLOW THE ENEMY OF YOUR MIND TO TAKE YOU THERE!
This life here on Earth that we live promises very few certainties from day to day. One day you may be on the mountain top flying high and the very next day it has rained on your parade. Know that all hope is not lost. There is one certainty and that is the precious Love, Grace, Mercy, Peace, and Delivering Hope freely given us through the shed blood of Jesus Christ.
STOP, RIGHT WHERE YOU ARE!
Place your heart and mind on Jesus and the work of the Cross. Tell God that you need his wisdom and His help to maneuver the waters (situations) that are steadily rising higher and higher above your head. Take a deep breath and then exhale. Know and believe that while you're trying to figure it out, GOD has already worked it out.
Jesus Christ has already wrought our victories over depression, lack, sickness, and disease (Psalm 34:19) Many are the afflictions of the righteous, but the LORD delivers him out of them all.
1st Peter 5:7 tells us to cast all of our cares upon the LORD for he careth for you.
It's time to find a place of peace and thankfulness every day of our lives. Live every day as though it were your last. Walk in the Love of Christ, Seek the Peace Giver and be the servant that God has called you to be.
Finally, my brethren, whatsoever things are true, whatsoever things are honest, whatsoever things are just, whatsoever things are pure, whatsoever things are lovely, whatsoever things are of good report; if there be any virtue and if there be any praise think on these things. Philippians 4: 8 KJV
PURPOSE TO LIVE, LOVE AND TO SERVE.

IF YOU WOULD LIKE TO COME BY THE OFFICE TUESDAY-THURSDAY FROM 10-12, I WOULD BE DELIGHTED TO TALK WITH YOU. KNOW THAT I LOVE YOU ALL AND MY PRAYER FOR YOU IS THAT YOU PROSPER AND BE IN GOOD HEALTH EVEN AS YOUR SOUL PROSPERS. 3RD JOHN 1: 2

MAY YOUR HOLIDAY BE SAFE AS WE CELEBRATE THE BIRTH OF CHRIST WITH FAMILY AND FRIENDS.
FROM THE DESK OF PASTOR LINDA MARTIN

DECEMBER SCRIPTURE
ISAIAH 9: 6 FOR UNTO US A CHILD IS BORN, UNTO US A SON, IS GIVEN: AND THE GOVERNMENT SHALL BE UPON HIS SHOULDER: AND HIS NAME SHALL BE CALLED WONDERFUL, COUNSELLOR, THE MIGHTY GOD, THE EVERLASTING FATHER, THE PRINCE OF PEACE.
December Birthdays December Anniversaries
8th Erik Dunlea 12th Pastors Rick and Linda Martin
10th Demetrius McBride 24th William and Adrienne Latimer
18th Nicole Hinton
20th Keiona McBride
21st Ellen Deloris Lowe
26th Cassandra Lynn Gates
26th Lea Dunlea
27th Jeff Berry
SUPPORT SMALL BUSINESSES
REACH OUT TO THE MEMBERS OF GOD'S MIRACLE CHURCH AND SUPPORT THEIR BUSINESSES DURING THIS HOLIDAY SEASON ESPECIALLY.  WE WOULD LOVE TO SERVICE YOU DURING THIS HOLIDAY SEASON.

Jewelry and Wreaths by Vanessa Eubanks 
Cheesecakes by Sheila Marsh
Mary Kay gifts by Bernice Shepperson
Braids by Shaniece Jones
Heavenly Floral Creations by Linda Martin    
    
CHRISTMAS DID YOU KNOW?
Jingle Bells was the first song played
in space and it was originally a
Thanksgiving song!

If you give all the gifts listed in
the 12 days of Christmas it would
equal 364 presents.

Eggnog dates back to medieval times.

The Statue of Liberty was the largest
Christmas present ever given.

The Christmas wreath is a symbol
of love and eternal life.

CHRISTIAN JOKES
Not saying I live in a rough area but
I just brought an advent calendar
and half windows are boarded up!

How did Mary and Joseph know that Jesus weigh 4.2 kg? 
A) Because they had a weigh in the manger.

Remember children, the best way to get a
puppy for Christmas is to beg for a baby brother.

Beat the Christmas rush, come to church this Sunday.



SICK AND SHUT-IN
Let us not forget those who are sick and shut-in due to an illness or the pandemic.  Reach out to them and let them know that they are in our prayers and that we are praying for healing and strength for them in this unpredictable time.

Happening at GMC
First Monday Prayer at 9 am
Monday Prayer with Pastor Mike at 10 am
Tuesday-Friday, Church is open from 10 am to 12 noon; for counseling (see Maria for an appointment)
Wednesday Morning Prayer at 9:30 am
Wednesday night Corporate Prayer starts at 7:00 pm call in 1-312-757-3121  301857381#
Thursday Morning Thunder at 9 am
Thursday night Bible Study at 7 pm
Praise Team rehearsal on Friday at 630 pm
Intercessory Prayer Saturday at 7 am except 4th Saturday
Senior choir rehearsal on Saturday at 1030 am
Food Pantry (see Sisters Sharon, Vanessa or Miz Lottie)
Dance Ministry See Miz Lottie
GMC Wellness group meets 1st and 3rd Sundays after morning worship
SUNDAY MORNING WORSHIP begins at 10 am    
                               
CHRIST(mas) to Us
T'was the night before Jesus came and all through the land, many a people were in fear of the birth of this little man.
Pharaoh wanted to kill him, Kings and Queens too, for many were in fear of him and what His coming would do.
Yes, many were in fear and they wanted Him to go away, but God said He was written in His plans, and here He would stay.
Out in the stable there arose quite a stir as the heavens welcome the little Savior's birth.
The shepherds were in awe of Him and the animals did bow low and the wisemen brought gold, frankincense, and myrrh on that day so long ago.
They called his name Jesus, a babe in swaddling clothes, who came to earth in the form of man through a virgin birth.
The purpose of this new beginning was a chance to get it right, for on that night in Bethlehem, Jesus began his flight.
He came to earth to help us, yes mankind for your sake He came. He wanted to save you from yourself, the destruction of man.
Yes, Jesus is the reason for the season, not new clothes or toys so bright, not how many gifts you get that one day in your life.
Not chestnuts roasting on an open fire or Jack Frost nipping at your nose, but the joy that is brought to others of his wondrous birth unfolded.
Don't forget the season and the joy that it brings. And don't forget the Savior the one that means EVERYTHING.
Not only for the one day but all the year through, continue to celebrate our Savoir the one who was born and died for you.
Remember for whatever reason or how you celebrate the season, It's Christmas to the world but it's CHRIST(mas) to us!

RECIPES
APPLE CIDER BUNDT CAKE
1 Box Duncan Hines Golden Butter Cake Mix
3 Eggs
1/2 cup Butter (melted)
1 1/3 cup Apple Cider
1 tsp Cinnamon
1/2 tsp Allspice
Preheat the oven to 350 degrees.
Put all ingredients in a mixing bowl. Start mixer on low to blend, and then medium speed for 2 minutes. Pour batter into a prepared (buttered and floured) Bundt Pan. Bake for 45 to 50 minutes or until a toothpick comes out clean – ENJOY! (SUBMITTED BY Sharon Bassett)

BROCCOLI CASSEROLE
16 oz package of frozen broccoli
2 Eggs
1 cup of shredded cheddar cheese
1 cup of mayo
1-2 sleeves of crushed Ritz crackers
1/2 stick of melted butter/margarine
Preheat oven to 350.
Generously butter a 13 x 9 baking dish. Cook broccoli according to package directions and drain and cool until it is warm to the touch. Mix together all other ingredients except crackers & pour into the baking dish. Sprinkle crackers on top until covered & then pour melted butter on top of crackers. Let cook 30-35 mins or until crackers are golden brown.
ANY IDEAS, SUGGESTIONS, OR CORRECTIONS PLEASE FEEL FREE TO CONTACT ME AT NECIE5766@GMAIL.COM